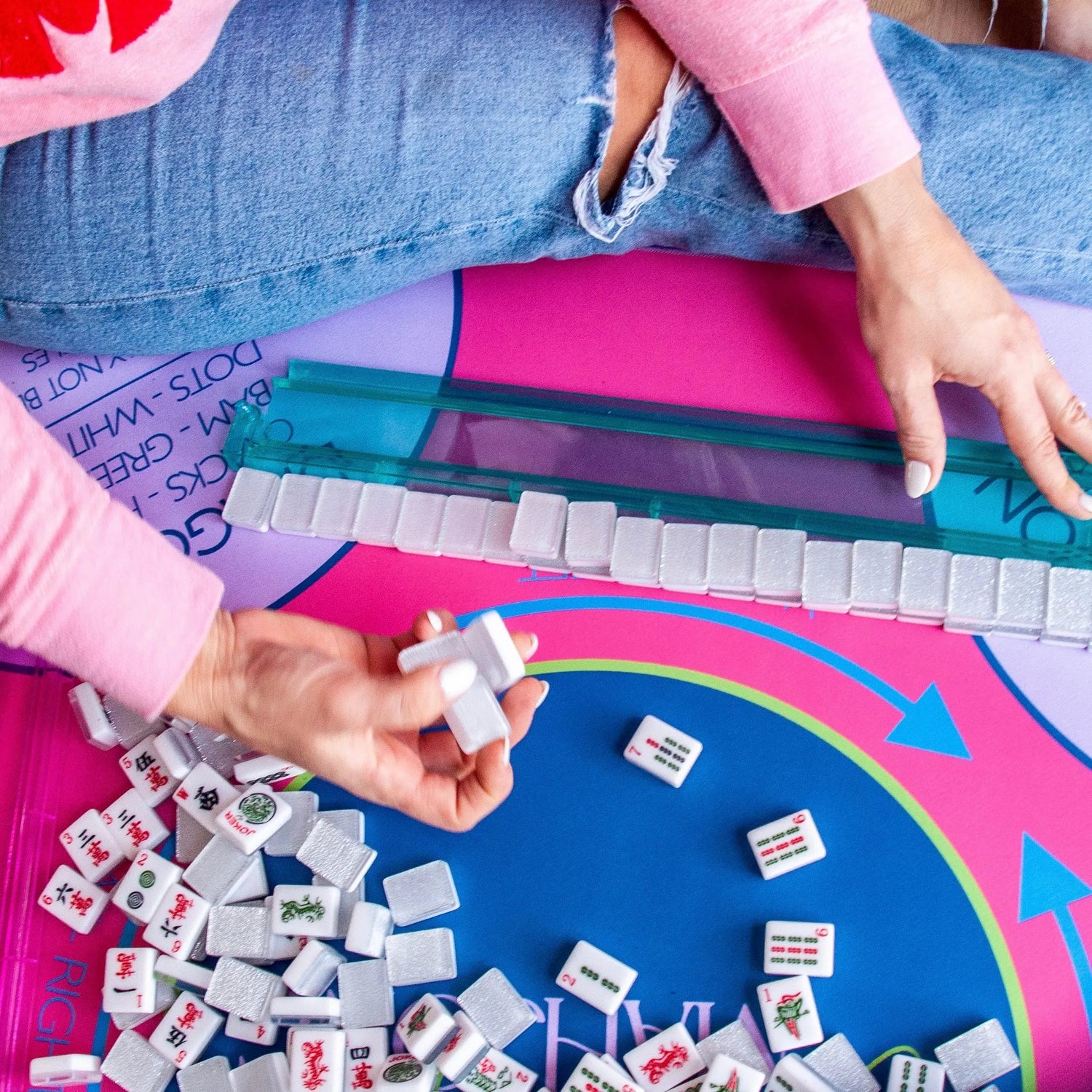 Let's Play Mahjong!
Get ready to dive into the world of Mahjong with our certified teachers who are excited to share the joy with you! Whether you want to learn at your store, home, or any spot you pick across the nation, we're here for it!
Book a Lesson
Get ready to have some fun!
In your Store

Elevate your store's allure with an immersive evening of camaraderie, strategic fun, and shared laughter. This isn't just a game—it's a lifestyle that will captivate customers and fuel your sales. Beyond legendary Mahjong battles, we guide you in hosting an unforgettable game night that turns your store into the talk of the town!

Host a Party

Gather a bunch of friends and delve into the world of Mahjong! We're here to help you create an exceptional game night experience, whether it's hosted at your place or a venue of your preference!
What we offer:
Community Connection

Gather your friends, family, and customers for some quality time as you immerse yourselves in the captivating world of Mahjong. Our certified instructors are ready to spread the joy of this wonderful game right at your doorstep, whether it's your house, store, or any place you prefer!

Gameplay Materials

We've got you covered with all the essentials: Tiles, Mats, Racks & Pushers. What we need from you? Just a cozy spot to play!

Engaging Lessons

Our certified mahjong teachers will come to you and teach you and your guests the wonderful game of Mahjong. Get ready for an evening of delightful moments and the chance to fall in love with your new favorite game!
FAQ's
How does it work?

It's super simple! Fill out this form and one of our certified OMM teachers will be in touch with you!
What do we need to do?

Gather your friends, family, or valued customers! Grab some tables and chairs - you know, the basics. If you're feeling fancy, toss in some snacks. As for the game, don't sweat it, we've got all the gear you need to make it a shindig to remember!
What classes do you teach?

We offer everything from the basics of Mahjong to tournaments. So, no matter your skill level, you're in the right place!
How do I become a certified Mahjong teacher?

We're so glad you asked! Click here to get started and we will be in touch soon!
Can I reach out directly to one of your teachers?

Absolutely! Click here to see our teachers by state.